Frequently Asked Questions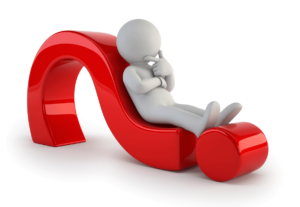 What is Bitcoin?
Bitcoin is a consensus network that enables a new payment system via digital money. It is the first decentralized peer-to-peer payment network that is powered by its users with no central authority or middlemen. From a user perspective, Bitcoin is like cash for the Internet. Bitcoin can also be seen as the most prominent triple entry bookkeeping system in existence. If you would like to start using Bitcoin, be sure to educate yourself on how to keep your wallet secure – we recommend going to the official Bitcoin website (click here) for the getting started guide.
How difficult is it to make a Bitcoin Payment?
Bitcoin payments are easier to make than debit or credit card purchases, and can be received without a merchant account. Payments are made from a wallet application, either on your computer or smartphone, by entering the recipient's address, the payment amount, and pressing send. To make entering a recipient's address easier, many wallets can obtain the address by scanning a QR code or touching two phones together with NFC technology.
How quickly can I print my postage?
A Bitcoin transaction, by design, will get one confirmation after an average of 10 minutes. Even before a confirmation has been received, a transaction is generally irreversible. Our website can allow you to print shipping labels at the earliest sign of a confirmation, with systems in place to void the label if a confirmation is not reached by the time your label is in the mail. This means you can print your postage instantly. Once you reach the payment page and a payment is received, you will receive a link to print your postage.
My printer jammed! I spilled wine on my postage! Can I print my postage again?
You can print your postage as many times as you'd like as long as you only mail each unique label once, otherwise the extra duplicates will get returned to you by the shipping service. Some shipping services charge a return fee in order to retrieve your package for re-mailing. If you are printing multiple labels, we encourage you to check and make sure that they all have a unique label number.
Do I have to sign up or create an account?
Absolutely not! Why would we make you waste all that time and effort just to send a package? Just enter the TO and FROM address and send your package! It's that easy!!
Can I ship Internationally?
Yes! You just need to declare items in your package to pass through customs. Feel free to read our guide to international shipments here.
Does the value of the good being shipped internationally matter?
Yes. If the value of the goods is greater than $2,500, you need to get an Automated Export System (AES) Internal Transaction Number (ITN) for your shipment. Your ITN will look similar to "AES X20120502123456". To get an ITN, go to the AESDirect website. An ITN is required for any international shipment valued over $2,500 and/or requires an export license unless exemptions apply.
What is a Tarriff number?
Whenever shipping internationally and you label your package as 'Merchandise', your package may be subject to import/export taxes. You must declare all items inside your package accurately. When you do so, you must enter a tarriff number for every item inside the package. The tarriff number is the harmonization code associated with whatever product you are shipping. You can search for them at http://hts.usitc.gov/. You only need to provide us with the first six digits of the code. Also, remove any "." in the harmonization code before sending it to us. For example, the harmonization code for a cotton T-shirt is "6109.10.00", there for all we need is "610910" as the "tariff number".
What is your privacy policy?
After 7 days all order information including but not limited to payment, email and label information will be permanently deleted from our servers.
All labels will still be valid for 21 days but we will have no record of them past the 7 day period.

All refunds need to be submitted within the 7 day period to be valid
What is your return policy?
All unused labels can be refunded within 21 days the label was generated. Just contact us (see below) with the tracking number(s) you would like refunded. We will then submit the refund to the corresponding carrier, all refunds take up to 2 weeks to be confirmed. After the refund has been confirmed by the carrier we will add the credit to your account. We are sorry for the delay and any inconvenience this may cause.
Can I ship Phones/Lithium Batteries with all carriers?
Currently we do not recommend or allow Phones or Lithium Batteries to be shipped with any carrier other than USPS. All other carriers have very stringent policies as to how Lithium Batteries are to be shipped, and we therefore do not recommend using our service to ship phones via any other carrier.
What are your terms of service?
Click here to read our terms of Service.
Are you looking for an investment?
We are currently not looking for investors.

Any communications regarding investment, finances, or anything of that nature should be verified with our PGP key and our email to ensure that it is not a scam.
What is your PGP Key?
-----BEGIN PGP PUBLIC KEY BLOCK-----
mQINBGRUYToBEADqGHnyZsSeNy6ssL4n6fcw131lDMI2eP6l6oCQUEuc+ZOQvuag
DPwukzpRMRzapbXK1iIXGtwCPe9YSUaVY66Qk8PoB5HJJAaebzhwPOP6OYOiTFJs
NQiNKSxYG8e4vuHe2+FhBmCIpJRTzBq1BbcyVSj8V88Gz6AL34FgEuY9la2TWCzp
y//T2EWkU7luWWBNazVI36TZSZJqxTMuLu4fUJ1qR3K0j22FiuwH5nxf4h3MwbE+
AMVPym4v2Ns+az9n38PH1HLCH2/kWIUph1dSIkhEfcbYdcd5x3a/CY+4m6kWthOw
kP+7mMt1I1YAyJYwLV1QhIzfccikvHZ4bZin3y7Z8Evdk2vNJ6zPJmkuD4JS/OBm
ng0CxDdon0uqLA8muTUWNxF/JoTC0OHt/DFrysEveZSGSwHyhcllbdgFat7aJwq/
O649qMhje2fqCOMYkcTm2NsKJABZBCEQB6BWfL3Xn95o3YGnmAV43W7Oi8xBEOSY
Bi0jQvrpg9bjJhMH6BBVGjPny2aBUtdOEu6tqBIlm7T9l2QnP7Jl34YJ/Tod+PBS
7iKQJBtDVk1iDSAyQMZkkF1W/5A9H0JaAaL6ezNYfhJjUUyStsc2f+wUayi50ZuO
dRY2Ex2aWXYB9vLL5EShgDpuG2fUGZkL0ghgiVJCAb3RdaohUcCWXKaCdwARAQAB
tCxCaXRjb2luUG9zdGFnZSA8Yml0Y29pbnBvc3RhZ2VAdHV0YW5vdGEuY29tPokC
VwQTAQgAQRYhBLUGP3iZ3zXDsqM4Wnf9kBqBMoIgBQJkVGE6AhsDBQkHhh9kBQsJ
CAcCAiICBhUKCQgLAgQWAgMBAh4HAheAAAoJEHf9kBqBMoIgGAUP/25XoR1F1Z1S
eOg8AIeeGYxeWA2HkMijBMgQeYCWqFQ1cdu8ZiuUaldMGQ/onxHKSJ8OyJIC/sGv
BbNocGpPxy90f2Auf+ndk7a44zzsRkgCRv+VD1+Cw3/fii6UlX1+kWuHdhTY5pCf
/3ivewamiOeeNIgmJAifbZ2v2ZLCVdvUrNKPkntGnBbBcWEwyRGTPVaRoBML/Akl
f7NApNHuRqvwXotjRBE/xXrOAPqg6kdAMAOg5rEjaw2HY29s9zxqVT72ttOa2jzR
8D1tvGOBtBGUybo8XHJdmBY+pEN2m7Za5V6vuAT2hejRD5dWvITsyg7Kg6q/okhK
fjckC3ZlFx/yMXDr/9OJmdEFJ3Re+b86y8DKbqQidM7/9LpuNVFpKAsRWP0CBmMw
KuVCFvBkF5JtJtL3QRP0uf6fdmw+YCN1TguJF4pevh7pJ33GRO9w9q6pp0WcKlR1
spSuKswSN4Ia4BWbAfROPeoeOblvh81TUjyFDEKjGTvQX/GPh2LQnivez7liQRif
ayuGyhDNYXwcO6DKHfTPpuGkOr/taTuq5jqPHOJBkfKdzNAYo0NR9uaqlJOIK0Mw
VYIiwW3SgO/Rciq6jiKF2JPwdKMZhUakxht0IcdUoDVN914K9knr8oc8/zYQwp5z
A9NC+uffhgTSUkXXpeK1tWikpqnNDrU2uQINBGRUYToBEADd1H8j4W34+TPh8FWh
m08EsJqEJkgecuilar57XwiNTBc6SH+ocHq54XzEle1KisTBxSBViOAt2G6sM7gZ
4gDaEpRm2cpuurNeqeMQj1ABnb//GSmRiPa7R2Y+S/j8bdumYjumuq0tPRUqXW+F
ZUww9ODlVv76qz/Dtb4CsSp9TXqKeAdexITKLzEgXBE4p4GUS9nh6ytx7crNKKvJ
Ws3zgG51CL4nNg2hIbbulla/MEc9oUubL2zhPqGrbuo2VHZGCau/cuhm789ztENH
iquIu6b0FYxfJTmSQ4OUFmFZaBISg9Skv0r71XlmwybKEAoUeU7OD6p6Tj+WTY8P
l+j/xoVNT+xzoNblhgJAetYgLxU4UGm7TUYxUX6ZTlMI7AwjSVIVrPo5rvxACNYZ
ZZywmOvfOvXpey+CpFktjUyasI2hhnky82pFGTusKSM/e3OR+uGqlpa7+NEzZ19G
ClBnxqZDx5ApGlYrsUGrbS+BtA/+qoB6Zsu71ikkabcmMrwQdfml+ttNJQTTY+n0
vqazR+/fU5MRem0qzQyxqgo301Zu1Tc/1N1sF6G5w2N1JcafCkH65A81VOYJuIBi
+Td1WDP1PNVk0M4bAg1vzZ2ql//TiHo0YxCAi7xbzbFMppV0cRUWI0mXVx8FUdMo
6r/jrjmvw93QrVrHr58E9uczVwARAQABiQI8BBgBCAAmFiEEtQY/eJnfNcOyozha
d/2QGoEygiAFAmRUYToCGwwFCQeGH2QACgkQd/2QGoEygiDeKA/+JS3UrZ3+6sFh
6ZbeFZuOlfC/FwTanAfENDJft6a4qwR60NkWpl+uJLkCHCrFLJFdbIKXsSKD5bfN
OWIQ3HvCnVhxWYV9t0zsn3iJZnzXIFBwo+USQxqAKM4hUHY9qjmyFeMgKC1tQT+1
yppNg/GJB0otOcMils3hmiL7dWURS6DeEhhhqzknnicsmmVa6LqH5z7wOkQaWrod
GExgQn9nI9f7Z/2rsyapU8tNqtlCFIp45pG+08vI1h7xb33EM8Cz2dCX3URQPRWE
HIr2EHAKrOcZKuf9y3zokZOxvLXhMJXMcy8S89MrT4aGGdc2mINyLSCtaaM0Pzh9
sxXziGFiVfVJRJvszS5SP5TjxAZ+DbhVPr6+fSbw76rHrpp/wvrmFpu5rWca6UfT
xFnXdLafOgKd6am3ZVmFYO626faQQQfxEaZCtsKG+JoqD7i9bFu4wyBeH4Cw2PgX
V8IGv3IO9YKao74wk4UTn2aHQ/Jox0qRb6pXlItjy3h9cJpT6k+lhSC/a+k8mv61
mXxR2Ax5r5DMbB1nUfSrQ23CObQ69nU/lzjh/sG47qwxp/aTv9vwrWLOya280eAc
YejfZdxm/JWZd3WUKoxf0KKc8NqCJMUjzye+mGlDWmM4idaqBPWqS/5bh0TySrru
AAWHjdGvdRzQ77oH7O8JDXORHUikWKk=
=wuMT
-----END PGP PUBLIC KEY BLOCK-----
Why does my USPS label have an old tracking number?
USPS recycles tracking numbers constantly, that's nothing new and is perfectly normal.
Usually they manage to clear the records but sometimes the system messes up.
The tracking will update as soon as the new tracking is scanned but can take up to 48hours to update in some cases.
So the labels are 100% fine and good to be used.
You can find a lot of info on this on google
https://stamps.custhelp.com/app/answers/detail/a_id/7672/~/usps-tracking-displaying-package-as-delivered-before-being-shipped
https://support.pirateship.com/en/articles/6423949-why-does-my-usps-label-have-an-old-tracking-number
https://support.shippingeasy.com/hc/en-us/articles/4407005717659-Why-does-USPS-show-my-package-as-Delivered-if-I-just-shipped-it-
https://www.vivatubes.com/viva-news-blog/alert-usps-recycled-tracking-number-issue-information/
https://www.reddit.com/r/usps_complaints/comments/kd6596/does_usps_reuserecycle_tracking_numbers_order/
Contact
Feel free to email us at bitcoinpostage@tutanota.com if you have any comments, thoughts, questions, or concerns. We always welcome suggestions and strive to make sure every customer is 100% satisfied.